Law Offices of Christopher Montes de Oca Announces Recent Awards and Accomplishments
Law firm specializing in car accident cases recognized for its professionalism and service
WHITTIER, Ca. — The Law Offices of Christopher Montes de Oca announced a variety of recent awards and accomplishments, highlighting the achievements the firm is making in its personal injury and car accident law cases.
Managing Partner Christopher Montes de Oca recently recovered over $12.3 million dollars for the victim of a traumatic brain injury in a car accident. The young victim was only 10 years old at the time of the accident, and suffered fractures and a major head injury, missing the rest of the school year. The case went to jury trial earlier this year and resulted in this significant verdict.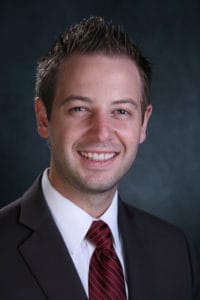 "This award represented a tremendous success for our client, who has continued to suffer from the results of her accident and subsequent treatment for more than five years, due to the negligence of the defendant," said Montes de Oca. "While the award cannot undo what happened in the accident, it will be a significant help to her moving forward."
Christopher was also recognized as an outstanding attorney in his field in several ways:
"It is a tremendous honor to be recognized with these awards, and I am committed to living up to this recognition in my work with all my clients," said Montes de Oca.
For more information about the services provided by the Law Offices of Christopher Montes de Oca, visit the firm's website at www.la.legal.