NTSB Investigates Fatal Los Angeles Bus Accident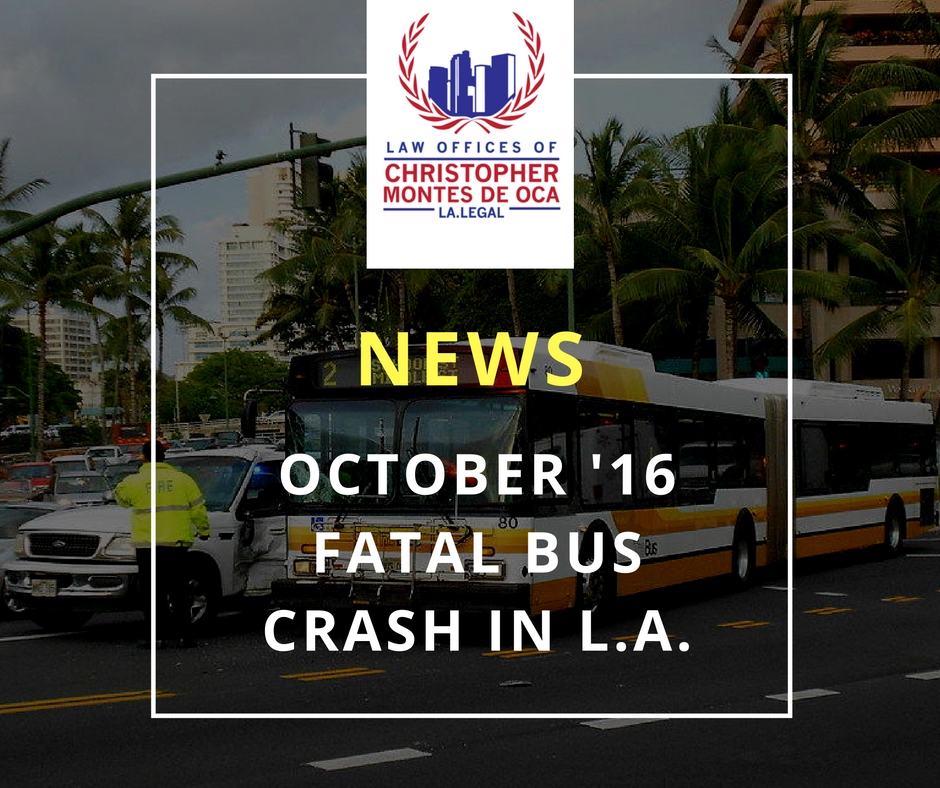 The National Transportation Safety Board is investigating the cause of a late October fatal bus accident in the Los Angeles area.
At approximately 5:17 a.m. Oct. 23, a 1996 MCI bus, under the operation of USA Holiday, was traveling to Los Angeles from the Red Earth Casino when it collided with a tractor trailer. The bus was just over an hour into its trip back to Los Angeles from the casino. The accident resulted in 13 deaths, including the 59-year-old bus driver, and another 31 injuries.
The bus did not have seat belts and was the only bus USA Holiday operated. The driver was the company's owner and operator.
A representative from the California Highway Patrol indicated there was "no appearance of braking" before the bus slammed into the rear end of the tractor trailer. NTSB officials are investigating these claims along with the driving records of both drivers and the amount of training the drivers of the bus and tractor trailer received.
Due to their often lack of seatbelts and propensity to tip over, bus accidents can be quite serious in nature. Our Los Angeles bus accident lawyer has compiled a few of the most common causes of these crashes:
Negligent bus companies: Even though bus companies serve about the same number of people as airlines every year, the regulations in place for record keeping and inspections are not nearly as strict. Bus companies may be lax with meeting federal standards on the quality of their equipment and driver training.
Negligent bus drivers: Drivers also have certain rules they must follow. For example, drivers can only operate a bus for a certain number of hours per day before taking a mandatory break. Despite this, driver fatigue is one of the leading causes of both bus and truck accidents, and it usually occurs when drivers violate rules outlining how long they can be on the road. They must also travel at legal speeds and refrain from drugs or alcohol before getting behind the wheel.
Blind spots: Buses have mirrors to minimize blind spots, but those blind spots still exist. Given the size and length of buses, visibility can still be impaired.
Left turns: Accidents occurring while buses are attempting to make left turns are among the most common types accidents. They typically involve a failure to properly check blind spots.
Bad weather: In some circumstances, bus accidents may result from poor weather or road conditions. When combined with the weight of a bus and how difficult it is to make quick stops or maneuvers, bad weather can greatly increase the danger of bus travel.
If you or a loved one has been injured in an accident, whether as a bus passenger or as the driver or passenger in a vehicle a bus has hit, consult a skilled bus accident lawyer in Los Angeles to learn more about your legal options.
Schedule Your Free Consultation with Our Top Personal Injury Lawyer
Christopher Montes de Oca is an experienced personal injury lawyer in Los Angeles. Chris is recognized as a "Super Lawyer Rising Star," a recognition that only 2.5 percent of lawyers receive, because of the exceptional results he has seen and his dedication to his clients. Chris services clients throughout Los Angeles, including Echo Park, Maywood and Alhambra. Call him today for a free consultation at (562) 901-4664.